Qualcomm Quick Charge 3.0
Engineered to refuel devices up to four times faster than conventional charging. Up to 45% more efficient than Quick Charge 2.0 & compatible with a full range of USB connection types, from A to C. Fast & future-proof charging tech. Powered by INOV (Intelligent Negotiation for Optimum Voltage) Technology for fine-tuned power output and more optimized charging cycles.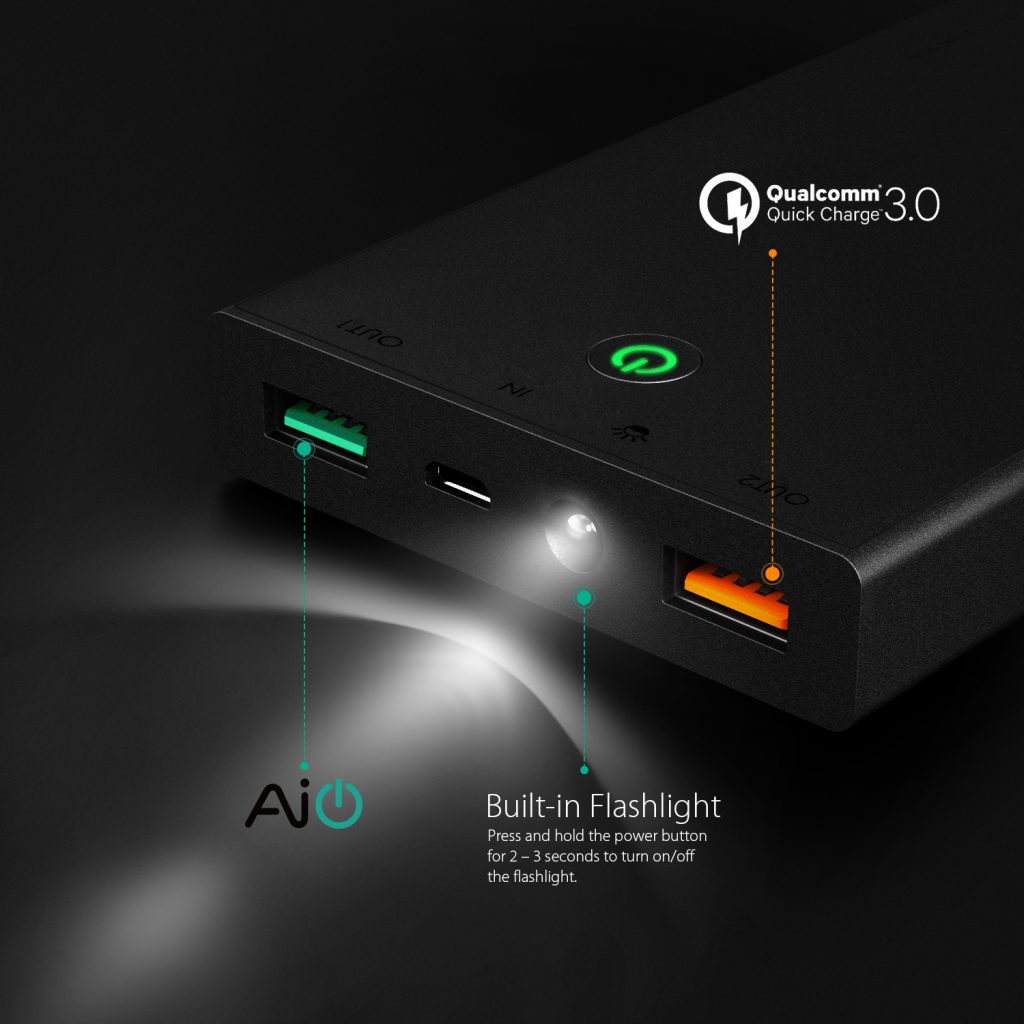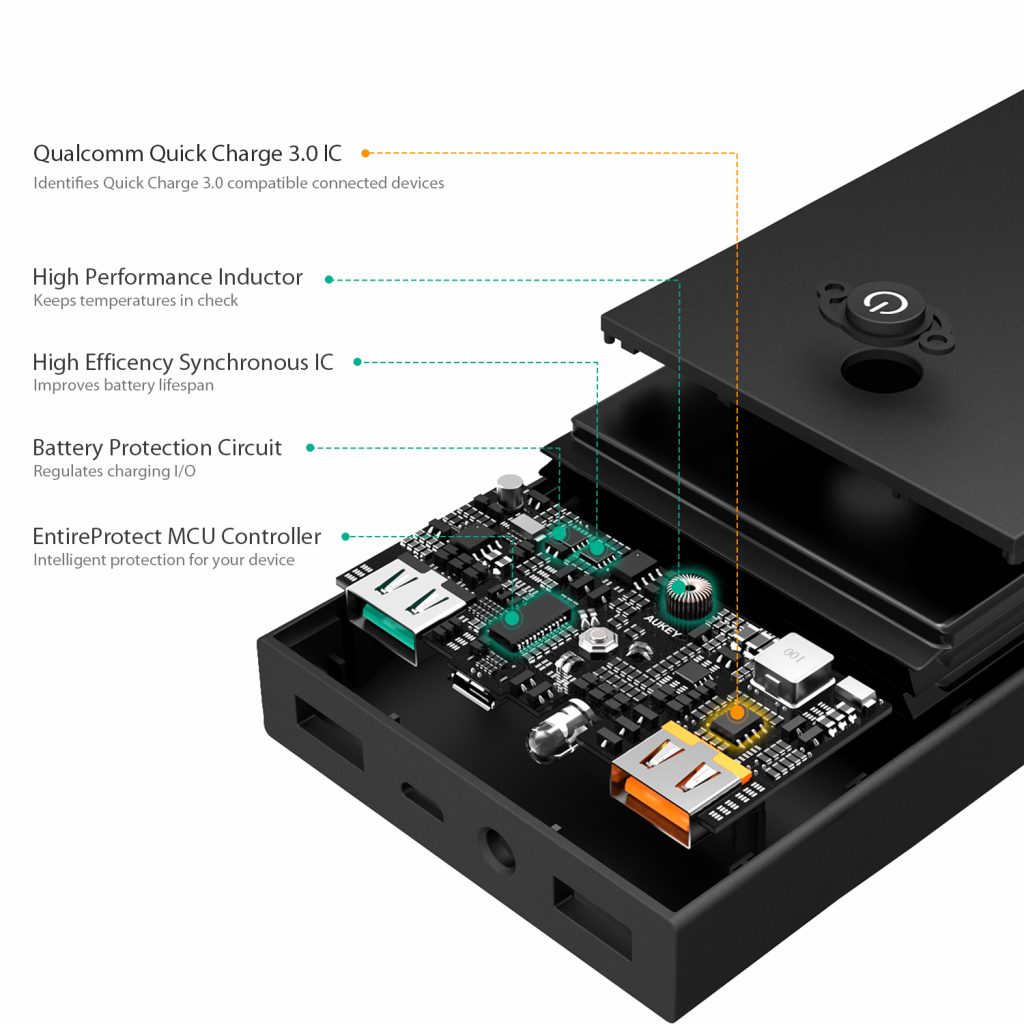 AiPower Adaptive Charging Technology
AiPower is 2.4A of dedicated charging output per green Ai USB port. It recognizes the power requirements of connected devices and efficiently matches power output to safely charge any of your USB powered devices. This adaptive charging technology supports healthier battery function and faster charging speeds.
24 Month Warranty
Whether it's your first AUKEY purchase or you're back for more, rest assured that we're in this together: All AUKEY products are backed by our 24 Month Product Warranty
Specifications
Capacity: 16000mAh
Micro-USB Input: 5V 2A
Output 1 (AiPower): 5V 2.4A
Output 2 (Quick Charge 3.0): 3.6V-6.5V 3A, 6.5V-9V 2A, 9V-12V 1.5A
Dimensions: 6.5" × 2.87" × 0.74"
Weight: 12.06 oz