Recharge with a Lightning Cable
The AUKEY PB-T10 Power Bank can be recharged using either Lightning cable or micro USB cable. Now you can conveniently use the same cable to charge your phone and your Power Bank.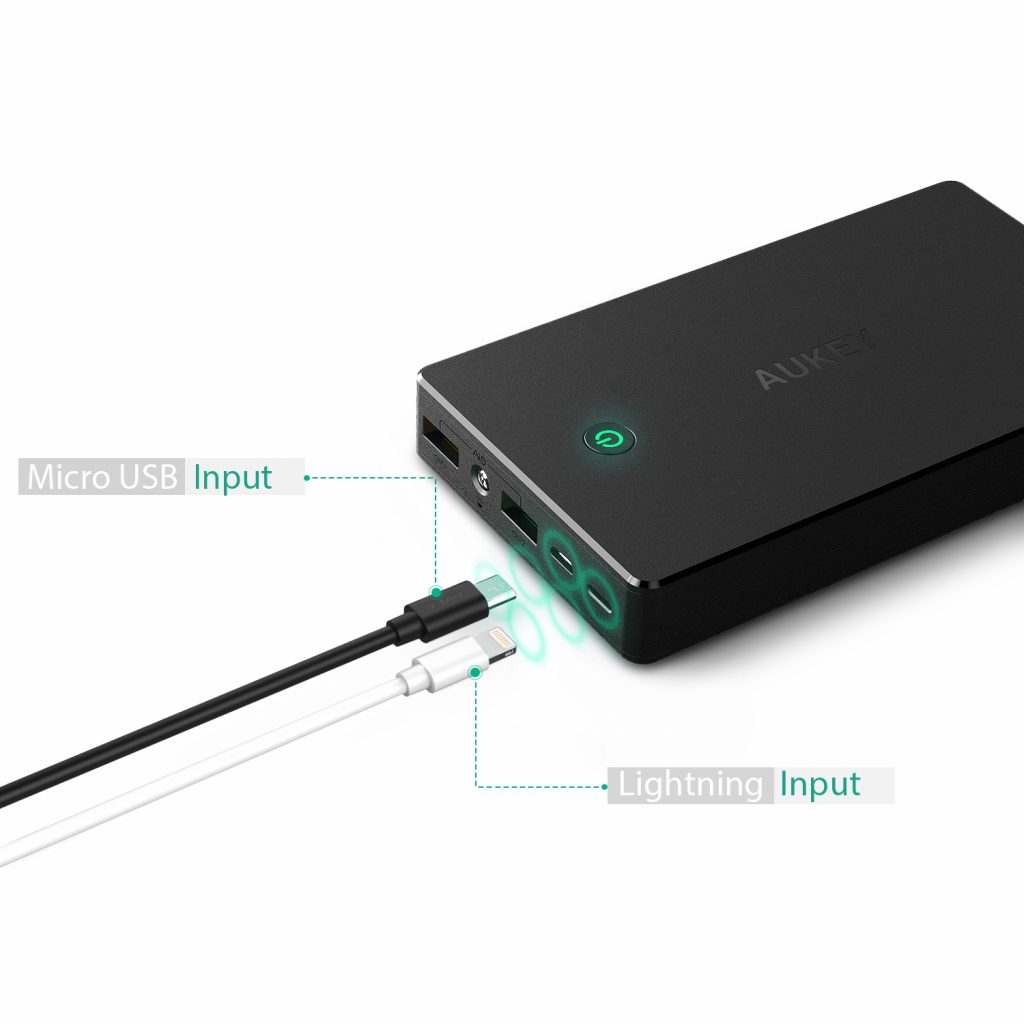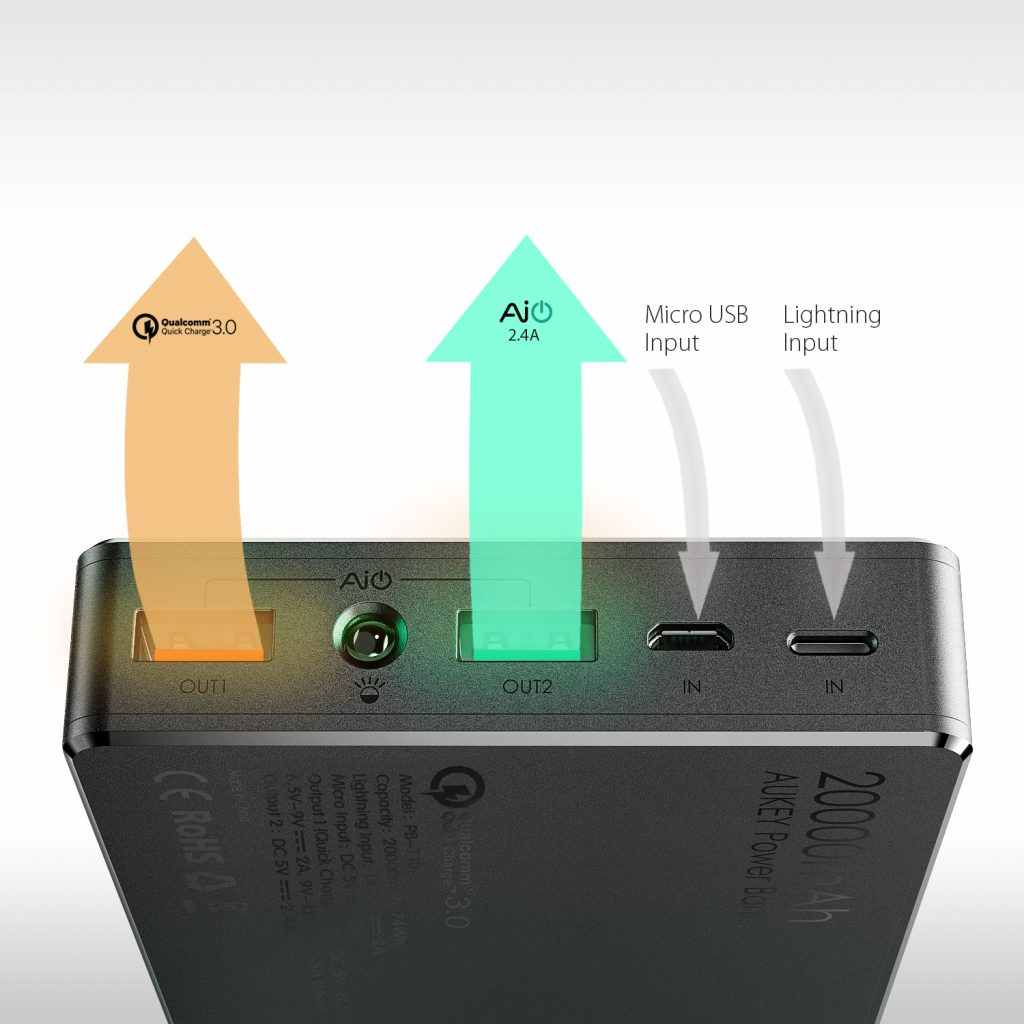 Qualcomm Quick Charge 3.0
Engineered to refuel devices up to 4x faster than conventional charging. Powered by INOV (Intelligent Negotiation for Optimum Voltage) Technology for fine-tuned power output and more optimized charging cycles. Up to 45% more efficient than Quick Charge 2.0 & compatible with a full range of USB connector types, from A to C.
AiPower Adaptive Charging Technology
Tuned to support healthier battery function and faster USB charging speeds, AiPower intelligently adjusts power output to match the unique charging needs of all your USB powered gear. Advanced circuitry and built in safeguards protect your devices against excessive current, overheating, and over charging.
Universal Compatibility
Keep your devices charged on the go with dual USB charging ports. Equipped with built-in flashlight and LED battery indicator. Designed to work with all popular USB powered devices from iPhones to Android phones, tablets, photography gear, Bluetooth speakers, headphones and more. Whatever USB powered gear you've got, we've got you covered.
24 Month Warranty
Whether it's your first AUKEY purchase or you're back for more, rest assured that we're in this together: All AUKEY products are backed by our 24 Month Product Warranty.
Specifications
Capacity: 20000mAh
Lightning │ Micro USB Input: 5V 2A
Output 1 (Quick Charge 3.0): 3.6-6.5V 3A, 6.5V-9V 2A, 9V-12V 1.5A
Output 2 (AiPower): 5V 2.4A
Size: 5.9" x 3.2" x 0.8"
Weight: 13.7 oz
Battery Indicator Light  
White = 70 – 100%
Green = 30 – 70%
Red = 0 – 30%